Hey there bicycle enthusiasts and lovers of bicycle posters. I have 5 remaining posters left of Mona Caron's super cool poster she painted for Soma Fabrications 10 Year Anniversary. 12″ 24″ with my scribbly message and name on there for you, if you'd like.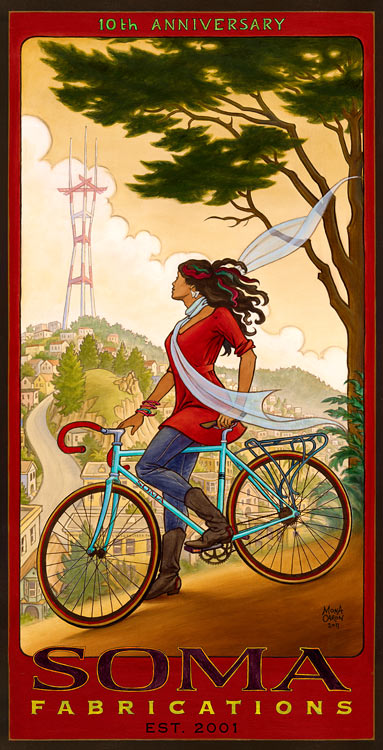 You can purchase one via eBay here:
CLICK ME!
It will arrive to you signed and sealed with lots-o-love!
All Kickstarter rewards should have been received by now, unless you are awaiting personal delivery. Books will be listed on Etsy shortly.
Thanks all, every single one of you, for the support and love over the past few years. I will tell, you've already started diving deep within maps again…dreaming and never really sleeping.
Stay tuned for the remaining part of the Assey Plateau….
This time in 2012 I was in Tashkent Uzbekistan
in 2011, Shangri-la area
in 2010, Inner Mongolia
in 2009…dreaming and scheming in Shanghai…